THE FARMHOUSE
…Relaxing on a never-ending terrace

As you get closer along the track, with the heat of the sun on your back, what you really notice are the colours – the red tiles, the ocre coloured stones, the blue of the swimming pool and the green trees. All this is surrounded by an intense yellow in summer and a vivid green in spring. Both the farmhouse and the swimming pool look out over the spectacular landscape of the Crete Senesi and you feel as though you are relaxing on a never-ending terrace. In the distance you can see as far as Montalcino and Mount Amiata. Behind the farmhouse there is a wood with oak and cypress trees, in front of it the broom bushes flower and there is a spring which has provided fresh drinking water for the people of Pienza since the beginning of the last century. Time seems to stand still and the way of life is slower. The farmhouse is built of squared stones and dates back to 1400, each tiny detail reveals the care and love which the Raggi family have put into its restoration.
There are four independent comfortable apartments, a private swimming pool, a restaurant with a beautiful terrace overlooking the surrounding countryside and an artisan brewery.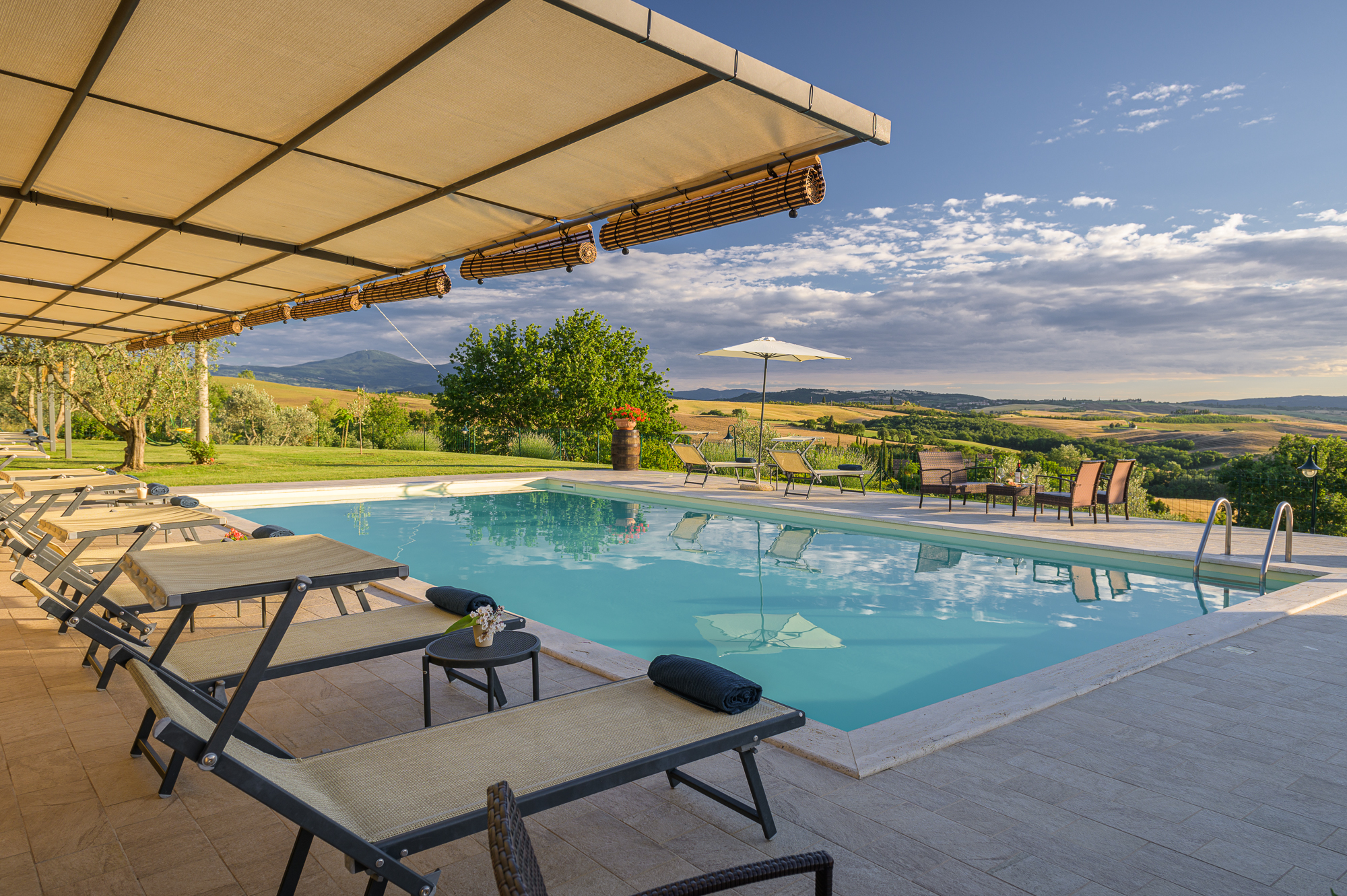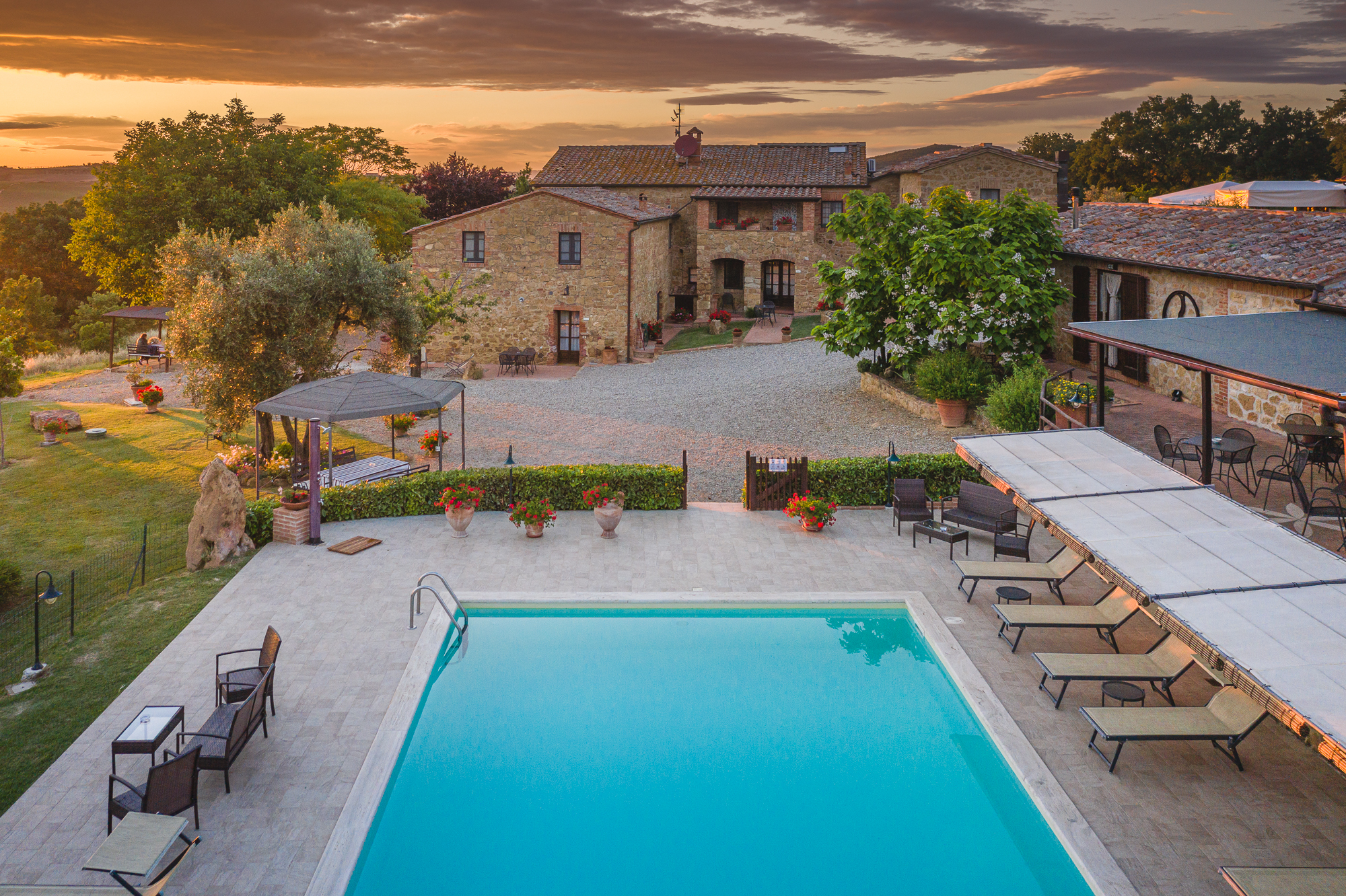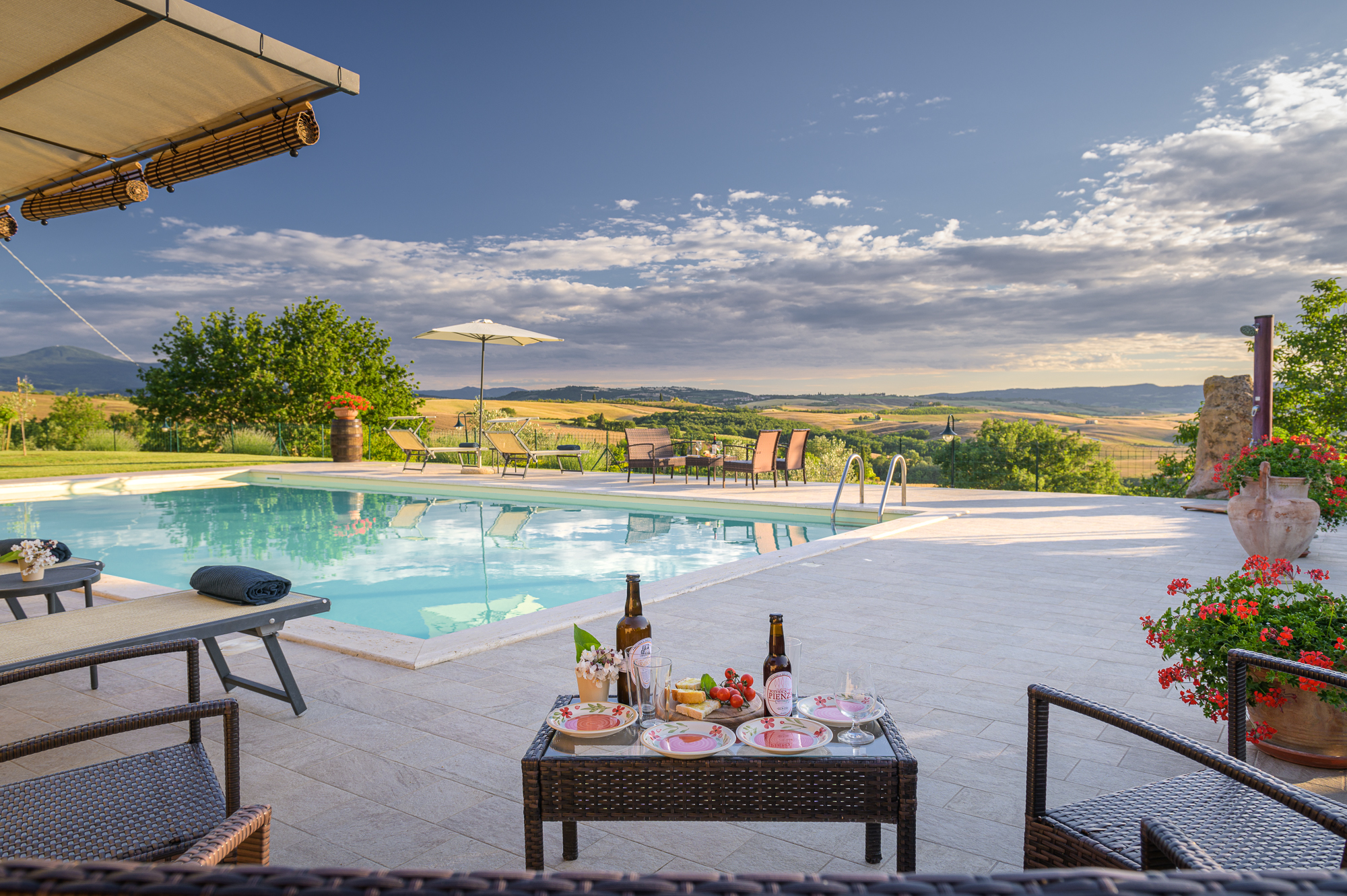 THE FARM
Country life

The farm includes 40 hectares of land planted mainly with cereals, but also hops and an olive grove that produces the fruit for the production of our beer and our extra virgin olive oil. Fresh vegetables are picked daily from our own garden for the preparation of the dishes served in the restaurant. In the cheerful farm you can visit the farmyard animals, rabbits, geese and chickens. Every morning we collect fresh eggs for your breakfast.